I just returned from my trip to the butcher's shop, preparing for another spate of hunkering down with ice and snow. Mostly, I don't include meats in my order to the grocery store (for pick up) because I don't have enough trust in their shoppers to let them substitute if the store is out of whatever it was that I ordered. Today, for our hunkering down, I particularly wanted to buy a beef roast. Right.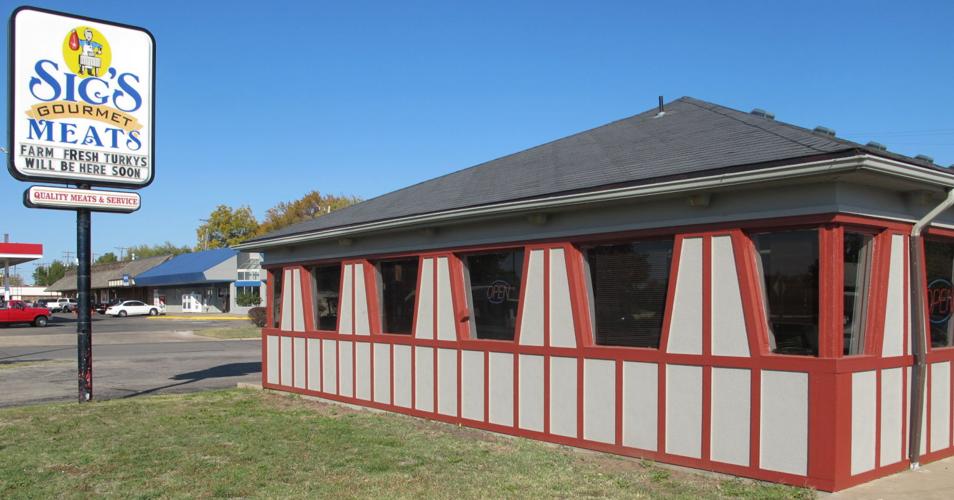 My shopping at Sig's, today, was more pleasant than my previous foray. The co-owner was working (the only worker in the shop while I was there) and there were no other customers in the store. I timed my trip to make the chances of having other shoppers present minimized. I double-mask to go inside, but the workers and customers on-the-whole, do not.  Anne, the co-owner with her son (Sig, her husband, having died about 15 years ago) told me that she had to come back to work because they had been unable to find reliable help. I understand that. The last time I was there, several weeks/months ago, there were three men working - one butcher and two counter servers - none of whom I had seen, before. (There was a reason for that: Not one of them had been employed there for more than a couple of weeks, and the guy who waited on me said that it was his first day on the job.) 
Moving right along...this (below) is the treasure trove with which I returned home.
Hmm...let's see, now...taking inventory I find two 1.5-pound packages of ground Chuck, one hunk of frozen salmon, one package of pork loin, one package of young fryer chicken (that probably won't get fried since HH thinks that any fried chicken that isn't "extra crispy" from KFC can't be worth eating), and a pint container of ambrosia (a dab of fruit and shredded coconut with a whole lot of whipped cream) that HH will devour. What? No beef roast? Oh, yes. Instant flashback photo in my mind tells me that there were a lot of various steaks in the display case, but no roast. Drat! As it turned out, I should not have worried. In placing some of the packages in the downstairs freezer, I found this package (below) - "Beef Top Round Steak" that will substitute nicely for a beef roast. Note that it was packaged on November 16, 2020. It's about time that it be used.
Why did I need beef roast in the first place? Because Roberta X has, unknown to her, "talked me into" trying something that my mother couldn't get me to try after decades of pleading - parsnips.
As a child, age 8 or 10, I remember sitting at the dinner table (actually, our only table) dejectedly staring at the parsnips on my plate. The odor off of that root vegetable turned my stomach. I was forced by my (truly) loving parents to consume them - after which I promptly went to the bathroom to barf them up. I caught holy heck from my folks. but have never knowingly eaten parsnips since that day. 
Enter Roberta X of The Adventures of Roberta X. If you've never read her blog, Roberta is a techie who occasionally writes about her cooking adventures - such as here, here, or here. Those adventures frequently (as in the previously linked postings) feature parsnips. OK, Roberta. I'm going to give parsnips another try. It has only been 74 years (at least) since my last trial. Mother would be proud.
I think I have enough root veggies (below) to make a decent try at it. Having Idaho potatoes, sweet potato, onions, turnips, parsnips, tiny carrots, and radishes on hand, I may pare it down to just three or four of them.