Bag of Skin
T. Dawn Schrandt, PA-C (Physician Assistant - Certified)
On the 20th, Dawn did her annual visual scan of my bag of skin. This has been our ritual since 2004 when, on my first visit to her (sent by my primary care physician), she excised and cauterized a pencil-eraser-sized chunk from my upper lip. The biopsy showed it to contain a basil cell carcinoma. Each year, Dawn has taken it upon herself to reduce my mass by excising or freezing off chunks of skin. This time, she froze off several chunks of skin from quarter-sized down to pea-sized on face, hand, armpit, and torso, none of which warranted biopsy. Mostly, they itched or hurt on occasion - enough for me to want to be rid of them. Next exam will be on 9/26/2022. 
Exhuming an unused laptop computer
It proved difficult; but, of course, not impossible to revive Hunky Husband's laptop - unused since June 2018. Well...to be precise, he had picked up his emails on it once or twice in early 2019. What started me out on the quest was the desire to, as mentioned in Big accomplishments this week, to add his laptop to my Norton subscription. The exhumation proved to be a time-sponge. First, I had to wait for it to quit automatically downloading updates to Windows, which the computer started within microseconds of sensing that it had a connection to the internet.
It took about 30 minutes to get Norton re-installed, linked to my subscription, and working properly. All is good.
Finally, the real time-suck was getting the Windows 10 Version 20H2 to download and install properly. I recalled that it had taken me a few months to figure out how to get a successful install on this desktop computer; but, for the life of me, I couldn't recall how I had finally succeeded. I looked online for guidance. Found nothing useful. Before going to bed, last night, I scratched my head until I recalled that the problem solution for this machine involved my deleting some files. Which ones? Well...it had something to do with the automatic update trying to download files, but finding that some of those files were already downloaded.
Aha! I searched HH's laptop's hard drive, finally finding where downloaded files were stored. It took about an hour, but I deleted all of the files that had been downloaded on 9/26/2021. (No, I wasn't sitting contemplating my naval. The laptop is several years old, and slow...and there were bunches of files that required administrative OK to delete.) I then restarted the download and install process. All through the night, whenever I awoke, I visited HH's den to see how his laptop was doing. Each time it seemed to be chuckling right along. From the time I re-started the download and install of Windows 10 Version 20H2 sequence, it took another 12 hours to complete the installation. But it is done! It worked! I am happy!
COVID-19 Booster
Being of advanced years, HH and I now qualify for receiving booster COVID-19 shots. A few minutes ago, I checked (again!) our county's website to see if they were allowing appointments to be made. Yes, indeed. I made appointments for HH and me to get those shots on the morning of the 30th. The 29th had plenty of openings, but I decided to give them a day to work out the kinks in the system that is being restarted. For the past couple of months or so, all COVID-19 shots have been walk-in, rather than by appointment.
ADDITION OF 9/28/2021 - Machine Requirements
Windows 10 Version 20H2 System Requirements
If you are about to install Windows 10 on your PC, you might want to know if your device is capable of running the latest operating system from Redmond. Windows 10 version 20H2, which is released today, has the same requirements as its predecessor, version 2004.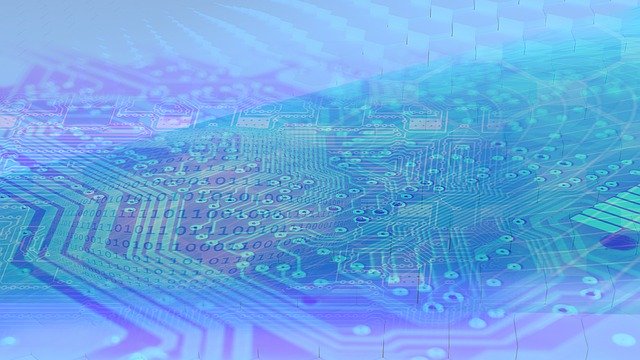 Windows 10 Version 20H2 System Requirements
Windows 10 version 2004 will require a PC which fits the following specifications:
Processor: 1 gigahertz (GHz) or faster processor or SoC

RAM: 1 gigabyte (GB) for 32-bit or 2 GB for 64-bit

Hard disk space: 32 GB for both 64-bit and 32-bit OS

Graphics card: DirectX 9 or later

Display resolution: 800 x 600, a minimum diagonal display size for the primary display of 7-inches or larger.
Notice the storage size requirement. For Windows 10 version 1809 and prior, it was 16 GB for 32-bit OS 20 GB for 64-bit OS. For Windows 10 version 1903, 1909 and 2004 the value is at least 32GB. This is related to the reserved storage feature.
Also, storage controllers used in devices that run Windows 10 for desktop editions must meet the following requirements:
Storage controllers must support booting using the Extensible Firmware Interface (EFI) and implement device paths as defined in EDD-3.

Storage host controllers and adapters must meet the requirements for the device protocol used and any requirements related to the device storage bus type.

Bus-attached controllers must implement the correct class/subclass code as specified in the PCI Codes and Assignments v1.6 specification.
The processor should meet the following requirements:
Compatible with the x86 or x64 instruction set.

Supports PAE, NX and SSE2.

Supports CMPXCHG16b, LAHF/SAHF, and PrefetchW for 64-bit OS installation
Tip: Consider getting an SSD/NVMe drive instead of a hard drive if you use Windows 10 daily. It will greatly improve your user experience. Also, check out the post The REAL System Requirements for Windows 10.
If one follows that last link, above, one learns the optimal system requirements:
...the optimal hardware configuration for Windows 10 looks at least as follows:
Processor: Intel 8th generation processors (Intel i3/i5/i7/i9-7x), Core M3-7xxx , Xeon E3-xxxx, and Xeon E5-xxxx processors, AMD 8th generation processors (A Series Ax-9xxx, E-Series Ex-9xxx, FX-9xxx) or ARM64 processors (Snapdragon SDM850 or later)
RAM: 4 gigabyte (GB) for 32-bit or 16 GB for 64-bit
SSD/NVMe: at least 128 GB for both 64-bit and 32-bit OS
Graphics card: DirectX 9 or later
Display resolution: 800 x 600, a minimum diagonal display size for the primary display of 7-inches or larger.
I don't know about you, but that last bit is a waste for me - mostly beyond my ken. Obviously, HH's laptop is old enough that it does not fulfill the requirements stated as optimal.