Monday, 9/21/2020: Having decided to get down to the task of making more/better face coverings for Hunky Husband and me, I was disgusted with myself for having forgotten my lack of elastic for the ear pieces. Gah! I bought three yards of silk for the double inner layer of fabric, but failed to order the elastic. In case there is someone who missed the announcement: Walmart is trying to compete with Amazon as a "go to" online merchandise ordering website. However, there are items for which they have taken time to establish ordering capability. Such was the case with the elastic. It has, since, become available and I have ordered several yards of white and several of black. It is to be delivered during the first week of October. [Added note: The wild bird seed that was ordered at the same time was delivered on the 22nd.]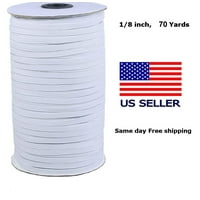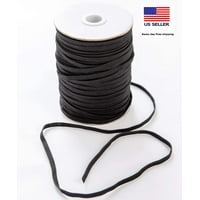 I still seek a source of two types of light bulbs - and - sanitizing hand wipes.
Tuesday, 9/22/2020: The Wild Turkeys and I are having a contest. They try to see how much of the mulch around our new trees in back they can remove, and how quickly, while I attempt to rake the mulch back into place during my daily outdoor chores. The photo, below, was taken in July; but, it shows some of the turkeys and points out the mulch that they love to scatter.
Wednesday, 9/23/2020: As I stepped outside to gather in this morning's newspaper, there were a couple of bat-like flyers tumbling over our front yard. I could not imagine that we had bats as large as these two appeared to be and, by the time I had taken another step, I realized that there were a number of these tumbling flyers. Aha! It is September. The Common Nighthawks are migrating south with their more-or-less wheeling movement. As happened, it was early enough that it was nearly dark outside, and it was foggy; thus, the birds were flying a bit lower than normally they would have been observed to do. Their tumbling flight was to catch insects around the street light that is near our yard, fueling their long flight to South America. I did not/could not have captured their aerobatic flight; but, YouTube came to my rescue. I recommend full screen for viewing this video (under 2 minutes).
Several times since moving into this house, I've observed migrations of nighthawks - following the same track each year as far as I can tell. Otherwise, seeing nighthawks in our little town is so rare that I cannot, reliably, recall any instances. I do recall (1940s and early 1950s) watching nighthawks dart about in the even smaller town in which my great-grandparents lived. They lived on a relatively busy street, across from a small hotel. As I recall, some of the nighthawks nested atop that hotel - on its flat roof. Their in-flight squawks are unmistakable.
Did I mention it was foggy? Thirty minutes later, as I left for my walk, I found that the "perfectly dry" outdoor surfaces were then "perfectly wet". During my walk, within 0.4 mile of the house, I experienced a "Seattle rain". The rest of my walk was dry.
I continued my fall cleanup in the yard by yanking out another tomato vine (this is the 5th one, so far, this year.) You can see how huge the plant was in the photo, below. It was late producing ripe tomatoes and sparse in production. It's fruit were tasty, however.
The fall yard cleanup continued with my raking cottonwood tree leaves and sticks - for the ninth day in a row. It has been only a couple of hours since I raked and, in the next photo, it is obvious that tomorrow will be another raking day. Unfortunately, I failed to snap a photo "before". The splice of two photos to provide a wide-angle look isn't perfect; but, close enough for government work!
Thursday, 9/24/2020:
On this, my late mother's 106th birthday,
News for Nerds
led me to a report at
The Guardian
, concerning the effectivity of impermeable face shields in protecting against aerosol distribution of the novel coronavirus.
Simulation using world's fastest supercomputer casts doubt on effectiveness in preventing spread of coronavirus
Obviously, my dentist is ahead of the curve since she insists that all staff working on patients wear a surgical mask under the transparent face shield. I would also point out that dentists have used the transparent face shields "forever". I had always understood it to guard them against droplets of spray.
A large garden spider is having her last fling of summer. It's to be in the low 90s (as high temperature of the day) over the weekend, then into the 60s during next week. It was in the mid 60s when I spotted this beauty, below. I never had the opportunity to show her back in a photo - only her front and side.
Friday, 9/25/2020: One of the items at News for Nerds, this morning, concerns helping people become addicted to Facebook. I understand that, just because one uses FB does not imply that they are addicted; but, there are frequently reports in the traditional media that might lead one to conclude that a non-trivial number of users are, indeed, addicted.
Former Facebook Manager: 'We Took a Page From Big Tobacco's Playbook' (arstechnica.com) 86
An anonymous reader quotes a report from Ars Technica:
Speaking to Congress today, the former Facebook manager first tasked with making the company make money did not mince words about his role. He told lawmakers that the company "took a page from Big Tobacco's playbook, working to make our offering addictive at the outset" and arguing that his former employer has been hugely detrimental to society. His analogy continued: "Tobacco companies initially just sought to make nicotine more potent. But eventually that wasn't enough to grow the business as fast as they wanted. And so they added sugar and menthol to cigarettes so you could hold the smoke in your lungs for longer periods. At Facebook, we added status updates, photo tagging, and likes, which made status and reputation primary and laid the groundwork for a teenage mental health crisis. Allowing for misinformation, conspiracy theories, and fake news to flourish were like Big Tobacco's bronchodilators, which allowed the cigarette smoke to cover more surface area of the lungs. But that incendiary content alone wasn't enough. To continue to grow the user base and in particular, the amount of time and attention users would surrender to Facebook, they needed more."

Tim Kendall, who served as director of monetization for Facebook from 2006 through 2010, spoke to Congress today as part of a House Commerce subcommittee hearing examining how social media platforms contribute to the mainstreaming of extremist and radicalizing content.
"The social media services that I and others have built over the past 15 years have served to tear people apart with alarming speed and intensity," Kendall said in his opening testimony (
PDF
). "At the very least, we have eroded our collective understanding -- at worst, I fear we are pushing ourselves to the brink of a civil war." As director of monetization, he added, "We sought to mine as much attention as humanly possible... We took a page form Big Tobacco's playbook, working to make our offering addictive at the outset."