Such fun I had last night - NOT - 7/17/2020
Since we are waiting for Cecil to get out here to install our new dishwasher (item at bottom of page), I have been washing our daily dishes by hand - just before toddling off to bed. Last night I finished up a rather goodly batch and toddled down the stairs. Hmmm...what is the strange odor tinging the air as I reach the bottom of the basement stairs? I look around. Good grief! The kitchen sink had obviously met a clog, and taken the path of least resistance - flooding the bar sink, inundating the whole cabinet/drawers/doors/contents/carpeting with relatively clean water that had chunks of green floating about in it. Two hours later, the scene looked like that in the photo, above; but, my oh my what fun I had getting to that point - bailing with a quart measuring utensil into the waste basket that had been under the sink, moving stuff off and away, and sucking up water with the wet Shop Vac. I went over the wood and stainless steel parts with ammonia water, sopped more water out of the carpeting with towels, and set up a fan to (hopefully) blow away some moisture. And...oh, yes...I turned the air conditioner down to 76 degrees. It had been set to 78 degrees; but, the outside air temperature was 78 degrees (at midnight) and the humidity was about the same and I wanted the air conditioner to help dry out the area.
This (photo, below) is about 40% of the stuff I took out of the drawers and cabinets - stashed on a table at the other end of the room. (Bogie, is that your Monsster Energy Drink?) The only real use that the bar sink gets is when HH uses it to mix up a few quarts of Gatorade from powder every week or so. He keeps the Gatorade in pint-sized bottles in the basement refrigerator. When he goes for a run/jog/walk and/or works out with his weights, he re-hydrates with that Gatorade.
The one good thing to have come from all of this is that it convinced Hunky Husband to let me recycle a bunch of plastic bottles that he had been saving (forever) - photo, below - which comprised another 40% of what I removed from the cabinet.
What about the other 20% of the stuff I removed from the drawers and cabinets? It is in the sink or on the washing machine in the laundry room. I had neatly folded HH's bar towels and the towels with which I had soaked up the water from the carpeting after washing and drying them, last night. It was about 2:30am when I fell into bed. You can imagine my joy when, an hour later, I was awakened by HH standing at the top of the stairs yelling down to me, "[Cop Car!] Is everything all right?" He had been met with the sight in the photo, below, when he had gone into the kitchen to make himself a cup of coffee. It was one of those mornings when he had awakened early. Not early enough to help with the cleanup, mind you - lol. At any rate, I had not wanted him to use the kitchen sink, causing another overflow of the bar sink. The plumber is due to be here between 4pm and 6pm, today. Just in time, since Cecil may install the dishwasher, tomorrow.
UPDATE of 7/17/2020 - 3:12pm -
The Plumber arrived early. He had finished another job, early, so called to see if he could come on over. When I opened the front door to him, I asked him if he would like a mask (I was wearing one, of course). He cheerfully returned to his truck to retrieve his own mask, donned it, then used the hand sanitizer that I keep near the front door before donning his gloves. Thirty minutes later I paid him and sent him on his way. He did his job well and efficiently, and he was pleasant but not chatty. (I stayed upstairs while he worked in the basement, of course.)
_______________________________________________________________________________________________________
_____________________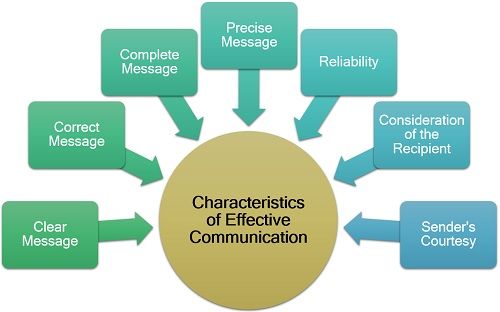 Slashdot.org (News for Nerds) reminded me of a report I had heard, yesterday, on the radio. - 7/15/2020
BTW: I can't be the only one to have noticed that, always, an after action meeting/review includes at the top, "Problems with Communications".
Bottleneck for US Coronavirus Response: The Fax Machine (nytimes.com) 179
Public health officials in Houston are struggling to keep up with one of the nation's largest coronavirus outbreaks. They are desperate to trace cases and quarantine patients before they spread the virus to others. But first, they must negotiate with the office fax machine. From a report: The machine at the Harris County Public Health department in Houston recently became overwhelmed when one laboratory sent a large batch of test results, spraying hundreds of pages all over the floor. "Picture the image of hundreds of faxes coming through, and the machine just shooting out paper," said Dr. Umair Shah, executive director of the department. The county has so far recorded more than 40,000 coronavirus cases. Some doctors fax coronavirus tests to Dr. Shah's personal number, too. Those papers are put in an envelope marked "confidential" and walked to the epidemiology department. As hard as the United States works to control coronavirus, it keeps running into problems caused by its fragmented health system, a jumble of old and new technology, and data standards that don't meet epidemiologists' needs. Public health officials and private laboratories have managed to expand testing to more than half a million performed daily, but they do not have a system that can smoothly handle that avalanche of results.
____________________________________________________________________________________________________________________________
Today was interesting. Hunky Husband drove me to my appointment with an eye surgeon up in northwestern Wichita. My visit with the surgeon was delayed by my undergoing various types of scanning/photography of my eyes. Although it was my
left
eye that sent me there, every test/photo series was accomplished on
both
eyes. Having been given a heads up by
Bogie
, I asked to see the images of my floaters. The images were not at all what I expected: they were actually profiles of the retinas (see image, below, from Internet). There was a definite difference between the right and left retinas. In the image from the Internet, below, the "pinched" area at the center is a normal feature of one's retina; however, the other hills and valleys are peculiar to the individual eye.
The most interesting procedure was an eye angiogram (image, below, from Internet).
Test Overview
An eye angiogram uses fluorescein dye and a camera to take pictures and evaluate the blood flow through the vessels in the back of the eye (retina).
See a picture of the structures of the eye.
During an eye angiogram, the dye is injected into a vein in your arm. Once injected, it takes about 10 to 15 seconds to circulate through your body. As the dye enters the blood vessels in your eyes, a series of photos are taken to chart the dye's progress. More pictures are taken after most of the dye has passed through your eyes to see if any of it has leaked out of the blood vessels. Any dye that leaks out of the blood vessels will color the tissues and fluid in the eye. Filters in the camera allow the areas colored by the dye to show up in the photos.
Unlike other angiogram procedures, an eye angiogram is not an X-ray procedure, so you are not exposed to any radiation.
Fortunately, the technician warns her patients of an untoward side effect of the dye injection (other than 16 listed possible side effects). The technician said that the dye turns urine bright yellow. Had she not told me, especially since the effect lasted for at least 30 hours, I would have panicked - thinking that I had pancreatic cancer.
____________________________________________________________________________________________________________________________
Who would believe a Sunday delivery?
- 7/12/2020
When I placed my online order for a dishwasher, on 7/2/2020, I shortly received notice that it would be delivered on 7/12/2020. I didn't even think about the 12th's being on a Sunday - especially since the email also mentioned that they were having a hard time filling all of the orders during these times (normally, I should have expected delivery within three days of placing the order.) This morning, I just happened to check my phone for voicemail - a rare occurrence. There was a message left yesterday that I should expect delivery after 3:00pm, today - perhaps as late as 6:00pm-7:00pm. Hmmm...
At about 2:00pm, as I was closing my eyes to take a nap, I heard a truck outside. Thinking that perhaps deliveries were running ahead of schedule, I peeked outside. A Lowe's truck was parked up-and-across the street - offloading a clothes washer and dryer. About 45 minutes later, when the two guys had loaded the old washer and dryer for hauling away and seemed to be ready to leave, I caught their attention, asking if they had a dishwasher for me. "I don't know. We do have a couple of dishwashers in there. I'll check."
They checked. They carried our dishwasher across the street and deposited it in our garage. I was happy to get the delivery and they were happy that they would save the extra driving that would have been required had they needed to come back. Who knew that the truck hadn't been loaded with an eye toward efficiency of travel. Amazingly unthoughtful of someone.