At first, when I lifted a concrete paver to be moved the other day, I thought I had uncovered a small snake, coiled underneath. However, it was shinier and fatter than a similarly-sized snake, and when it uncoiled it had four feet - and - a bright, iridescent blue tail. When working in the yard, I do not carry electronics with me; thus, I was unable to snap photos. These (below) will have to do. The photos are from Animal Spot.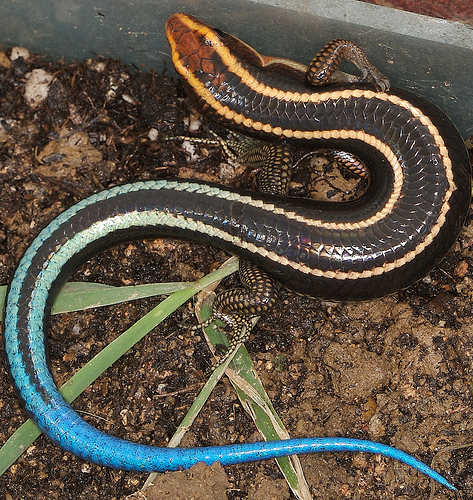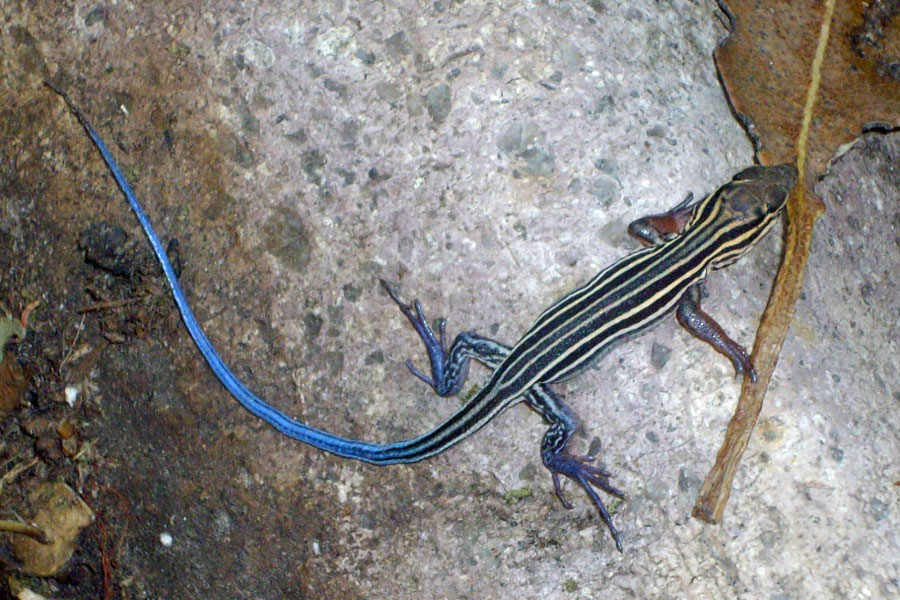 Although it was my first such sighting, there was no doubt in my mind that the critter was a blue-tailed skink. I failed to note how many stripes it had, before it scurried off. It was gorgeous! (I did not grab it by the tail because I didn't want it to lose such a beautiful appendage.)
CORRECTION
Despite my certitude, a closer reading of the literature tells me that what I saw was NOT a blue-tailed skink but the much larger five-lined skink. I would guess that it was in the 8-inch-long range. Other than size, the photos of the two skinks look the same to me. So much for my being "doubt-less"!