I stayed at home: 1) Hunky Husband and I had commitments keeping us here, 2) I had been ill for six days, and 3) NASA and others take much better photos than do I.
Let's start with a video that takes about as long as the totality portion of the Great American Eclipse 2017 lasted for those who saw it.
Next, photos that I took of the interesting shadows caused by the sunlight passing through tree leaf groupings. You can tell by the shapes that we achieved about 90% coverage of the solar disk by the lunar disk. Please click on each of the images to see the enlarged version.
Many local people drove up to Nebraska. Ross Janssen Chief Meteorologist for KWCH TV drove up with Millie, his constant companion. She is a favorite of Ross's TV viewers and was shown in a photo from Beatrice, Nebraska, sporting shadows similar to those in the above two photos. (I can't find a copy to post!) BTW: Ross and Millie are both just as nice as they look! (I stole the photo from Ross's twitter posting from Nebraska.)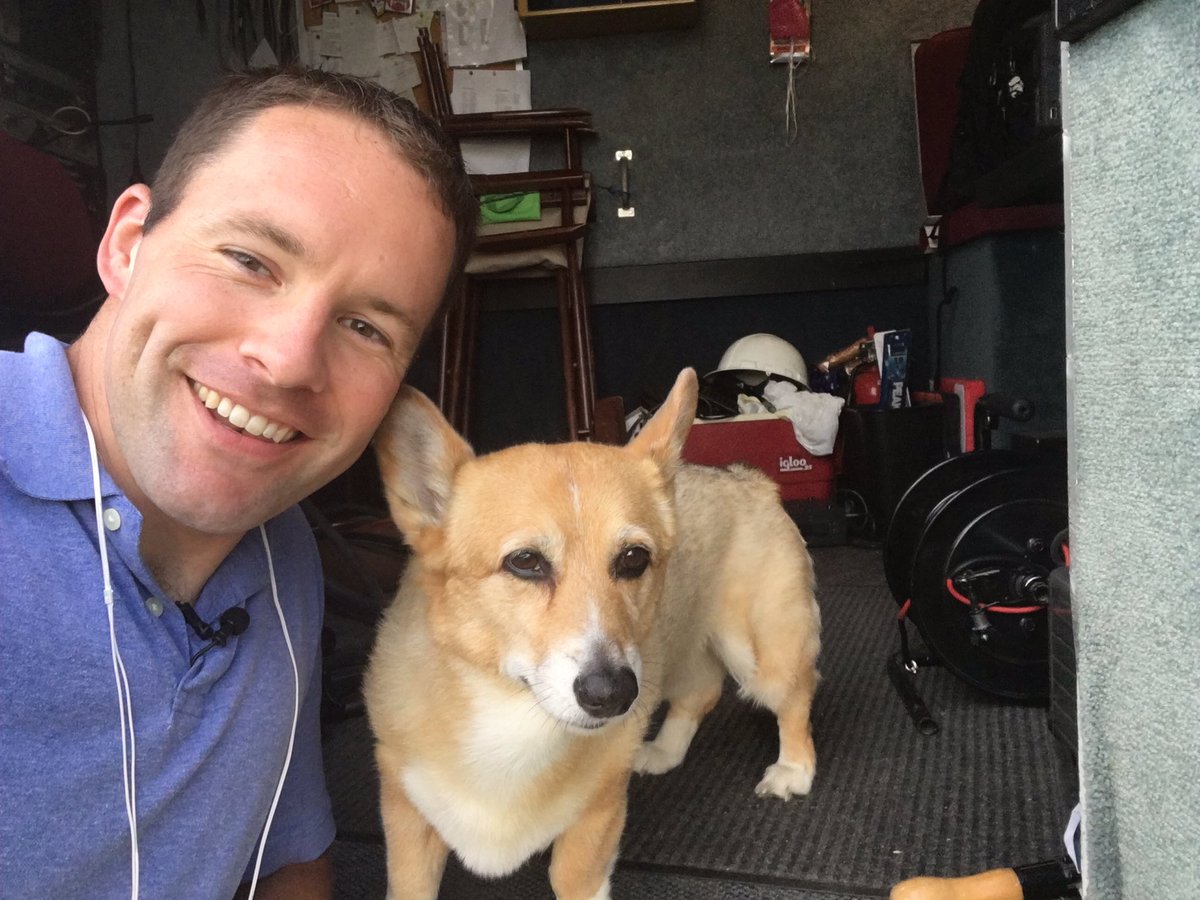 About a mile south southwest of us is Park Hill Elementary School. The third-grade class got a science lesson, today!
Me? Our neighbors, Jason and Tonya, had an extra pair of glasses that HH and I used for direct viewing of the event. Such glasses were in short supply (and I've not left the house for several days), so I was happy to use the borrowed pair. I'm told that, at the only place in Wichita to have glasses available within the last few days, people stood in line for up to three hours - until the supply gave out.